Words from my clients…
---
"Michael is the silver lining to my drama!  Several months ago,  I got slammed with a life event that just devastated me.  I felt completely defeated and overwhelmed while trying to figure out"why me?"  It seemed impossible to get back to normal and I wanted my normal to be even better than it was before.   For some reason I began researching Akashic Record information online, possibly thinking there could be a clue to my situation that did not include "positive thinking."  I had first heard about the Akashic records back in the 80's when I explored the Edgar Cayce readings.   Cayce would go into a mental state that allowed him to learn the most amazing information about individuals and their past lives from the Akashic record.  Out of all the practitioners on the internet, I chose Michael.  Maybe it was his scientific engineer background, knowing that he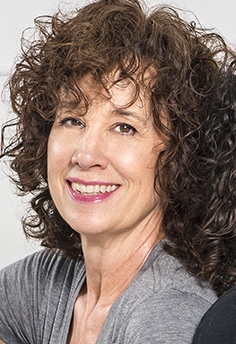 had to be practical and intelligent for that career.  Or, maybe it was his down to earth style that attracted me. It was a huge relief to have someone so very supportive.  His method is very organized and precise, but extremely "student" friendly.  He gave me the tools and information to change my understanding, which in turn led to more discoveries and more growth.  Michael stayed with me.   He really cares that one is able to move to the next level…and he is more than willing to support, as long as one takes responsibility and does the work.  One manifestation of our work is the amount of synchronicities in my life, which has tripled if not quadrupled.  I feel like I am on a new wavelength and my antenna has been dialed way up! I recommend Michael highly and look forward to working with him more in the future." – Beverly, Philadelphia, PA
_____________________________________________
  "I  found Michael's website while searching about spirituality. There were many female spiritual workers and when I saw Michael I felt I could relate to him. I did not immediately seek his services but I found myself going
 back to his website over the course of many months; however, I knew I wanted to work with him on my own issues and questions about spirituality and life. When I finally spoke to him and did the clearing he gave me some very interesting information to consider about myself. To be honest I didn't know at first how he would help me exactly. With his guidance I became aware of the many beautiful lessons l was receiving from life and I got empowered to have an active role in my evolution. I learned to trust my own intuition and was able to recognize who I truly was. I woke up and life became an adventure. " Like Michael says, he will clear the way and you have to take off on your own, nothing is really holding you back but yourself. If you are ready to take charge of your life and grow do yourself a big favor and make the call… you get one free call.  Also, do the work you have to do, be patient, relax and you will get whatever it is that you seek in time. Probably more. Thanks Michael, I am glad to count you as my friend. " – Edgar, Puerto Rico
 _____________________________________________
"The amazing results of my work with Michael have been nothing short of a miracle. The first session was a series of explanations for every major difficult period in my life, and all the unexplained blocks I continued to experience that were pinpointed exactly with clear accuracy.  I had been living in a "Dark Night Of The Soul" for over 40 years when I found Michael….   Immediately after the first appointment, I started doing the clearings and   homework, and my life started changing on a daily basis to so much positiveness and actual happiness! I am still dumbfounded that every major issue I had experienced that was keeping me in the dark could be precisely explained and cleared!… Michael did not know of the personal details of my 40+ plus years of experiences when I signed up for his Life Support coaching program. With this I know that his skills as a spiritual Life Coach are real!… I was a knowledgeable spiritual person before Michael, and I still couldn't move myself forward and out of the darkness! You may not always like what Michael tells you, but he doesn't pull any punches; he tells you what you need to hear and he "snaps you out" of wrong thinking or believing with a dose of common sense, delivered with kindness and all good intentions…and he doesn't waste your valuable time!  Thank you, Michael for changing my life and giving me the information and tools to keep my life moving forward positively! I have also called upon Michael to help my teenagers get on the right path as well! So Michael is a valuable asset for your entire family! – Janette, Sacramento, CA
_____________________________________________
"Right after the clearing, I felt as if I were drunk, my head was spinning from the energy of it. Eventually things settled down and back to so-called normal, but I don't have that heavy feeling anymore…  I feel much more myself and positive than before the clearing.  I feel that you are genuine…not trying to present yourself as someone you're not.  And that the steps you give are practical- "this is what you need to do. Now do it".  I think it's a combination of the pragmatic, (this is what's happening, this is what you need to do) and genuine.  I have gone to psychics before, and while they were able to detect things that were happening, I never got that feeling of relief that I did with your clearing…that feeling that someone finally got it (that it was more than just me), and was able to do help!  Actually, it feels to me like the mini-session was a great intro…I've felt the effects and am still moving forward, but there is more to do. I need to move forward a bit more, make a bit more progress from where I am right now and then it will be time (for further work)." – Claudia, Florida
_____________________________________________
"Things are
falling into place
beautifully now! I am very happy about how it's going.   I'm not so angry anymore. When someone pushes my boundaries I recognize it as them trying to be helpful and I'm not annoyed about it
anymore. …Thank you so much for this. My intention about our session was that it would tremendously help me to solve this problem,
and it did
. Not in the way I wanted it to happen – like me being super aggressive and boldly standing up for myself – this did not happen, but now I can see it wouldn't have been in my highest good anyway! And I would not even want this anymore now anyway. 🙂 The problem was solved, though, just in a different, more peaceful way.  I am very, very grateful to you.
Thank you so much. <3
" ~ 
Rosine Caplot, France
_____________________________________________
  "I really feel that removing the blocks that Michael found helped me to move forward with my spirtual evolution and understanding.  Specifically, I feel that the blocks that were removed from my reproductive system had a positive impact on my fertility.   The calls during the Life Support coaching program helped me to sort out all the changes that my body and mind were going through throughout the clearing and helped me to organize my thoughts around daily life choices as well. Michael is a very down to earth person.  A lot of the people in this field are "kinda out there in the ether", and that style doesn't appeal to a lot of people who are new to these concepts of awakening and spirituality.  There
were a few times that Michael came across in a "butt-kicking" mode in his delivery…but I sense that he knew that I could take it and needed that response to whatever it was that I was searching for at the time. I felt that the coaching program was a very enlightening experience.  Michael was always timely with getting back to me when I called or emailed him, and he always responded with an honest answer that seemed to be well thought out and not just thrown together.  It is obvious that Michael really cares about his clients and genuinely tries to help them on their spirtual path.  Beyond the coaching program, I am in fact planning on continuing some monthly calls with him at a later date to gain more insights and learn more." – Heather, Pittsburgh
_____________________________________________
  "I came from a single parent family and many things that have happened in my life have caused me to feel angry, frustrated and hating everything around me. I always thought "why me; why are all of these bad things happening to me?"  I never realized how angry I was and how much I hated myself  until the day my girl was diagnosed with diabetes  After my first intuitive session, I realized how frustrated I am with life; to help my daughter, I must help myself. Michael's work gave me a feeling that I have never experienced before.  Working with him made me relax and I found myself  willingly sharing  with him all of my thoughts and frustrations.  I have never been so relaxed in releasing my emotions and thoughts compared with when I worked with other practitioners.  Michael's work has helped me learn to accept things that are happening around me… and to understand how to accept my situation and live life to the fullest.  I am so glad that I took that step forward to work with Michael; otherwise I think that I would still be going 'round and 'round and feeling frustrated with life. – Love, Gillian 
_____________________________________________
"Self help and healing work  are very important parts of human evolution. There are a lot of people who do that work and there are a few that are special and gifted. I think that besides the knowledge and background Michael has, he is gifted in connecting with people's stories. He can open doors that none can open for you. Because I believe that he has the gift to enter to the spiritual realm. I am personally very satisfied with his work and patience. As a certified sedona method coach I strongly recommend him for everyone. Thank you Michael." – Kagan Bayraktaroglu, Turkey
_____________________________________________
"I have had several sessions with Mike and have always come away with another view and plan of action. What I liked the most was the fact that he possesses a balanced approach that is a blend of compassion and wisdom peppered with a healthy dose of let's get off our butts and do this.  Mike's sessions are both energetic and empowering. His assistance in identifying and clearing patterns and beliefs that have been long been affecting me has been nothing less than miraculous.  Thanks Mike for all your help and I look forward to our ongoing sessions!" – Scott Bishop, Mortgage Banker, Astrologer and Healer, The Soul Approach
_____________________________________________
"The immediate results of my work with Michael have been nothing short of remarkable. The session was a series of explanations for every major difficult period in my life, pinpointed exactly with precision accuracy.
This past week since I had the work done, my insomnia has been completely cured. That itself is worth its weight in gold. I have a long, exciting road of spiritual learning ahead of me, and Michael has been superb in helping me with the baby steps I needed to jump start it. He is realistic and tough minded, so you can trust him to "snap you out" of wrong thinking or believing with a dose common sense, delivered with kindness and all good intentions…should you wish or need to hear it. Thank you, Michael for changing my life." – Julie Langdon Barrett – A Clear Sign, FL
_____________________________________________ 
"When I first contacted Michael, I was at a point in my life where I felt quite lost, unsettled with where I was in life and unsure as to where I was going or what my next steps should be.  Michael helped me uncover and identify
some beliefs I had buried from the past that were affecting my present.  He helped provide keys to success for me through facilitating my own self-discovery.  Michael opened areas for me that had previously been blocked and were holding me back.  I worked with him several months ago and I am still benefitting from the work we did together.  I can confidently recommend Michael as a life coach." – Lindsay, Toronto – The Daily Awe
_____________________________________________ 
  "Dear readers, I don't know how long you've been searching, or where you've looked, but I suspect, like me, you might be a little tired of banging about but not getting answers that resonate with you – no, I'm not talking about fortune cookie tidbits that inspire a lukewarm, "mm hmm, yeah I suppose……." but the ones that make you sit up and go, "Yeah, that's it!! Crickes, where have you been all my life?!"
Just like a lot of the rest of you (I suspect), I've been extra careful to avoid all the trappings and "clever" marketing gimmicks of the modern "spiritual" or "religious" world; A cynic armed with an open mind and a pair of rose-coloured glasses – arms folded.. who tries not to seek help unless it's really needed. The search for help itself can be quite harrowing…. still in need of answers, you might choose to postpone your search yet again… or persist. I sincerely wish for anyone who might not have found Michael the first time round to be given the grand opportunity of discovering him during their subsequent searches. A welcome breath of fresh air in a vast, discouraging pool of pseudo-spiritualism, Michael first struck me as a very real person – approachable, non-judgmental, with two feet firmly planted on the ground; Someone with principals and a rock solid bullshit radar. Anyone who's been to hell and back, so to speak, will also instantly appreciate and recognize that particular combination of seriousness and humour. These qualities clearly shone through during our first few correspondences – he gave me confidence that he knew what he was doing, that he was here to help and not to judge. That confidence was not misplaced.. Your advice and support have helped me in a way that I have wished was possible for a very, very long time…  These feelings of unadulterated joy and liberation already make me feel like a billionaire – these are not things any amount of money can buy.. It feels as though my hands have been untied; I have created more in the few weeks since the session than I have in the past 10 years, more is coming, and it feels amazing. For my Freedom, and this breath of Life, Michael, you will always have my deepest gratitude. Thank you, thank you, thank you." – Meryl
_____________________________________________
"I asked Michael to conduct a mother/son relationship session for us. My son and I have struggled from day 2 of his arrival on this earth.There was always this sense that he was somehow blocked from fully being here with us. We have done many things over the years to work on our situation, including therapy, alternative healing practices as well as psychotropic medication. Some helped, others didn't. Since the session last week, I have seen and experienced remarkable changes in our relationship, within our home and within my son. In the past my son would ignore or make insulting remaks to me . These types of interaction have gone on for years. A week after Michael's session, my son asked for me and his father to go to lunch with him. We sat in the restaurant and had the most wonderful connection and conversation. I came home from the outing and burst into tears of joy with my husband. Since the session son checks in with me regularly and offers to help out at home. I am so grateful for your poweful, beautiful, generous work Michael. Thank you, Thank you, Thank you!  – Lynn, California
_____________________________________________
"I had a life-situation session with Michael and one of the situations he cleared for me was my chronic leg pains that I had for several years, as well as the pains and problems with my jaw. The relief was immediate, but the pains were somewhat still there. He was kind and caring enough to see if something was still afflicting me-and there was. He then did another clearing for me, out of the goodness of his heart, and the results were amazing! I never thought my legs and my jaw could feel so good! I HIGHLY recommend having a clearing done for physical ailments that seem abnormal because there just might be a deeper energetic cause. I can't thank Michael enough for all that he has done! Thank you so much Michael!" – Vanessa, California
_____________________________________________
"As most of us on life's journey, I had many questions about "why" certain areas of my life repeatedly turned out the way that they did.  And, over time I began to notice recurring patterns and issues that seemed to replay themselves over and over again, often times in spite of my best efforts, I was achieving the opposite result….so I embarked on many other "healing modalities" that are popular today.
I chose Michael…because of his honest, direct, no-nonsense approach, his innate intuition, and his life experience.  He handles the sensitivity of your life's issues with the utmost respect, but never holds back with his honesty or the truth required in order to relay the message of "your life" to you.
Michael was able to dig in and "hit the nail on the head" countless of times in a gentle, yet forthright way.  Michael's vast life experience puts him in a unique position to assist you in very practical, mature, common sense ways.   He is NEVER judgmental.  He is however, impeccably professional, and extremely helpful.  He is just an email away and has always been there for me, helping me with my follow-up questions.
I know, beyond a shadow of a doubt that the work we've done together has taken my personal growth to an entirely new level.
I highly recommend you do this for yourself.   If you are seeing recurring patterns in your life that go year after year, unresolved, despite your best efforts to change them., then, PLEASE, take the plunge!  Get your questions answered, get to the root cause of your "issues" and start living as one who is control of your life.  You don't have to be a victim, a bystander in your own life.  Take control.  Create your own reality!  Do yourself a big favor — begin working with Michael now, today! THANK YOU SO VERY MUCH, MICHAEL!  Blessings to you!" – Gina, Texas
_____________________________________________
"Michael recently completed two sessions for my children.  My daughter felt an instant release (lighter – her words), she felt good inside (had been holding onto anger) and is a lot more content with her peers.  On her birthday, she released many tears.  I was able to console her, as that was one of the benefits of my having this work done last year.  With the assitance of Michael, her understanding of her issues has gone to another level.
My son is doing extremly well, considering he might have gone down a distructive pathway. He was so excited to tell me..he had a dream of looking at himself with long golden hair, this is the first time since a little boy that he didn't have nightmares; he hasn't since the session.  I asked him last week how he was feeling.  His comment, "I feel different Mum.  I don't react to anyone anymore, I can actually make a joke of it, or walk away (in the past it was all mouth and alot of fist).  I mentioned that he may have negative thought patterns creep in later, and to just let them go if they do.  He said, "Oh yeah, that already happened.  I just head-butt the air..and out they go!!"  My goodness… I will never underestimate the ability's of a child to be able to heal themselves again.  It was/is probably the most valuable contribution from me to my children..to have invested in achieving the clearing for them.  I highly recommend to anyone regardless of age/gender/health/ect.. Thank you, Michael.  It was an Honor once again. Bless it be." – Kim, Australia
_____________________________________________
"Well you did it again Michael. Having such excellent results with my sessions, I figured why not try a property clearing for my retail store. It is located in a very old building so I thought there could be something "hanging on" in there…and it just might be good for business.  The very day the clearing was done we hit the 4 digits (what I am looking for each day) and then some. Well it happened the next day, and the next day. The second day was not only a great in store business day but we also received a HUGE order for a local CHURCH.
Also confronted a contractor that I suspected of short changing me. He fessed up and is on the way to making it up.
With so many people types coming in and out of the store on a daily basis, I'm guessing this may be something I should have done 2 maybe 3 times a year…just to keep things clean.
Thanks again Micheal…keep, up the good work….." – Joe, CT
_____________________________________________
"Thank you Michael
, I feel stronger and more empowered than before my session.  My intuition is flowing and I am able to see things so much clearer. The session was very insightful and I am so grateful for this added knowledge.  Basically YOU ROCK!!" – 
Beverley, UK
_____________________________________________
"Finding out there are pieces of you literally missing and wondering where they have gone is such a liberating feeling. It is what I feel now that I had my session.   I know who I am…and now many things in my life make sense.  I suggest this work to anyone looking deep for their answers and do not know where to start first. Thank you Michael. Like I said before, you are a Godsend to my journey. Peace and Blessings to All" – Jenelle, U.S.
_____________________________________________
"I have once again had a session… in my  relationship, the postive effects are now becoming apparent.  Once upon of time I would have walked when conflict with my partner arose.  Truth was being played out to me every day…I didn't realise unti Michael brought it to my attention that I tend to still try and fix matters for other people especially my partner – whether that be in financial matters, etc…this then can lead to codependency.  The goal for my highest good and my partner's is to work more together and allow one another to grow at their own pace…pushing the fast forward button can have dire consequence's..so thank you for being the ears to listen and the wisdom to say slow down and smell the roses…:) – Kim, Australia
_____________________________________________
"I recently had a session with Michael. During our phone call he was warm and easy to talk to. The session was so informative and made a lot of sense to me. If you are looking for a deeper understanding of yourself, I highly recommend using Michael's services..I am so happy I did! In fact, I'm quite certain that I will be signing up for some of his other services. Thank you Michael!" – S.C., California
_____________________________________________
"Michael! thank you for your Chakra report. It's great to have an unbiased quick check on how my life in the physical is impacted through looking at the internal…the health of each of my 7 main chakras.  I like
how the report is done in a direct, concise way, and that changes can be done in small simple ways. Thanks again!" – Bingz, Singapore
    _____________________________________________
"Thank you once again Michael, I recently had you investigate my chakras and my intended Life Lessons.  Once again this work is accurate and benefical to me for my own healing.  Also I am able to re-focus on the Lessons that I chose to learn in this lifetime… all of this work is more benefical and of a greater purpose than any psychic could ever provide…Bless it be!" – Kim, Australia
_____________________________________________
"I have been meaning to write for a long time. I had a session a few months ago. The positive effects can be seen in some subtle but important ways. My gradual approach to broadening my awareness of all that is and has been is very gratifying. The change in my husband, since his session 1-1/2 years ago, is truely remarkable. A once depressed man whose mantra was "one step closer to death" is now a vibrant, optimistic, energetic learner who is open to all that this life has to offer. Anyone can benefit from this process….I encourage your readers to give it a try if they haven't already. They won't be disappointed. Thank you Michael." – Jeanne A., CT
_____________________________________________
"Michael, I just wanted to leave a comment about your Counseling Service. Not sure what you're doing on your end of the phone line but I always come away with a renewed sense of energy after our phone visit. Thank you for being there!" – Joe R., CT
_____________________________________________
" 'May the Angels shine upon You' was a statement/message that came from within me recently.  If anyone has been drawn to Micheal and his web page, they have been called upon to go the next step of their ascension; the confirmation at the time was Michael reminded me of my Father in more ways than one!  So… cheers to the bread crumbs that lead me to you! Bless it be!" – Kim, Australia
_____________________________________________
 "Michael recently completed a session with me. This has been very beneficial, for after we did the clearing I've felt a physical shift. My digestive issues have improved, and I feel better overall.   His analysis was very thorough, and I'm happy to have cleared some energy that was not serving me.  If you haven't yet had a session with him,  I highly recommend Michael.  His follow-up has been above what I expected as well." – Laura Faeth, Boulder, CO. – author of "I Found All the Parts; Healing the Soul Through Rock and Roll."
 _____________________________________________
"Since I've had this work done, I no longer have those moments of uncertainty about what direction my life should be going in, or what I should be doing to get there.  Oddly, I feel so much calmer, with an inner peace that I've never known in the past. I find myself much more willing to allow others to view the world the way they see it…not my way, but theirs.  Amazing how much better we get along since I've stopped the micro-managing of conversations and relationships.  Michael, thank you, ..:)" – Steve D., Ontario, Canada
 _____________________________________________
"I was amazed at how accurate the reading was after only giving my name and place of birth. I learned about my past lives, and both the positive and negative things that followed me from lifetime to lifetime.  Every day I see more improvement in every area of my life.  If you are tired of failure, and looking for the truth about life and your true purpose in it, this is the best money you will ever spend. The information and help I received was priceless." – Peter B., Louisiana
 _____________________________________________
"Michael's work resonated with me very much – he pointed out things like occasional unexplained anger and feelings of excessive humility that I thought were just a part of me. but which turned out to be due to  outside negative influences.  He was accurate in his reading of how I use prayer to help others.  Mike, I want you to know how much I appreciated your help; you brought things to light that I didn't think about – have been impressed with what you have brought to my attention regarding my past lives and a closer bond with my inner self or soul." – Edward C., Ontario
 _____________________________________________
"Having this work done and having the blocks and restrictions cleared has opened me up to searching more deeply into my Spirituality, something I had never given much thought.  To me, this is where it all should begin for anyone looking to find their true Self and the peace within. Michael, on behalf of myself and the people around me I can't thank you enough for this new beginning." – Joe R., Connecticut