Welcome!
Are you convinced that there's more to life, but tired of looking for "the secret"?  It's easy to become jaded and skeptical with all of the confusing "only way to do it" stuff out there.
You don't need to be "New Age" to have a new life.
If you're like me, you've spent money on self improvement books, courses, maybe seminars.  And you might have gotten some valuable information from them.  But were you taught how to really put those ideas to use?  Are you seeing the benefits in your actual life… here and now?  If you're anything like me, the answer is no….
Until I taught myself to think.
I'm taking a semi-sabbatical for the time being – but I'm still offering to help you, and most of it is totally free:
I'm not actively seeking clients, but I still do Soul Realignment readings and clearings for those who are inspired to ask.  This provides information about your soul's characteristics, and heals past karmic mistakes.  Best to sign up for a free chat (below) first, but email's fine too.
 I'm offering a free "Friendship Call"; no selling, no pressure – just somebody to talk to.  Click here…


L

ay it on me, and I'll lay some good advice on you.  We'll use our intuition and common sense together to come up with some new possibilities for you.

Subscribe to my YouTube channel, "Mindset Minutes with Michael"  Infrequent, but good stuff.
Read my articles.  There's a lot of good info in there.  Who knows, I might write some more soon.  Link in the navbar above.
Download my free ebook, "Runnin' On Empty".  It might explain why you're lacking direction, and what to do about it.  It's to the right in the sidebar.
Download "Mind Over Mindset" and learn how to become completely clear about how your subconscious (and conscious) thoughts produce your present life.  More importantly, you'll get 3 different exercises that you can begin using right now to change your mindset… and thus your life.  This is the root of all self-sabotage and I'll show you how to stop it – for good.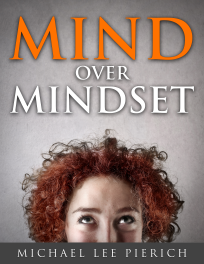 Cost: $8.00 .  Submit the form and you'll be taken to Paypal – then you can download your copy.